Healthcare Security
Contact us today for a free healthcare security needs assessment with one of our expert technicians.
Professional Security Solutions for Healthcare Providers in ,
The healthcare industry in , faces a variety of unique challenges and threats. From protecting patients, staff and visitors, to safeguarding patients' personal information, to securing high-value medical equipment and pharmaceuticals, security is an extremely high priority. At Hometech Innovations, LLC, we understand the issues faced by , healthcare providers, and offer customized security solutions designed to address their specific challenges. Our clients include:
Hospitals
Urgent Care Facilities
Outpatient Clinics
Dental Offices
Physical Therapy Providers
Pharmacies
Long-Term Care Facilities
Therapists And Counselors
Medical Equipment Suppliers and Manufacturers
Medical Transportation Providers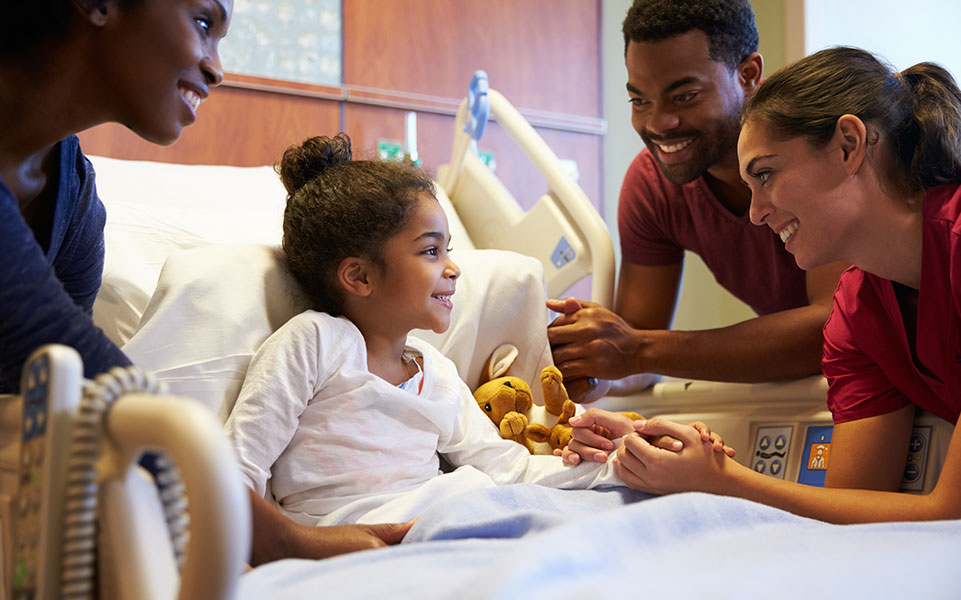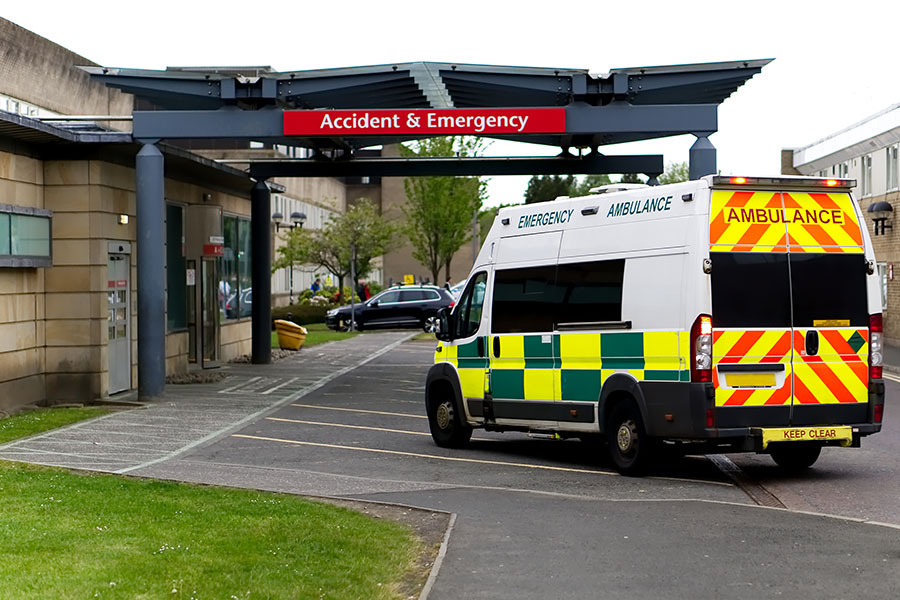 Safeguarding Staff, Patients and Property in ,
Healthcare providers face unique security risks. Hometech Innovations, LLC has years of experience serving , healthcare providers, and we understand these concerns. Our user friendly healthcare security solutions help you to effectively ensure a safe facility, gain greater visibility into your facility's day-to-day operations, and assess and manage risk. We work collaboratively with your ops team to design, install, and maintain a healthcare security system that protects your patients, staff and property; secures sensitive areas of your facility; and facilitates compliance with Federal, state and local regulations.
Secure Your Healthcare Facility with Hometech Innovations, LLC
Learn how we can help protect your , healthcare facility against external and internal theft, unauthorized access and other security concerns. Contact us today for a free healthcare security needs assessment with one of our expert technicians.
Patient Security – We understand that when patients are in your care, they are at their most vulnerable. With a comprehensive video security system, access control system and easy remote management, you can ensure that patient rooms, hospital floors, and treatment areas are completely secure. We make it easy for your security team to ensure that patients remain safe, so you and they can focus on their healing.
Protect Staff– Healthcare staff are vulnerable to a host of threats, including erratic patient behavior, unauthorized persons entering the facility, and potential malpractice lawsuit exposure due to patient care issues. With a professionally designed and installed video security solution, medical staff will have the protection they need against these threats and more.
Visitor Management– Managing visitors is important for hospitals and long term care facilities. Ensuring that visitors are properly screened, signed in and monitored increases patient and staff security, and ensures Federal, state and local regulatory compliance. It also helps streamline the check-in process, and builds trust between the facility and patients and their loved ones.
Intrusion Detection– It is critical that , healthcare facilities know who is coming and going at all times, to prevent entry by unauthorized persons, theft and vandalism, and potential attacks. A video security system with intrusion detection features is designed to alert your security team and local law enforcement authorities in the event of an intrusion incident, so they can respond to the situation quickly and effectively.
Loss Prevention– In medical facilities with high value items like pharmaceuticals and expensive medical equipment, there is an increased likelihood of theft. A video surveillance system along with a building access control system can help deter thieves, monitor inventory, and ensure that only authorized persons have access to sensitive areas.
Life Safety– When patients are in your care, it's essential that you have a plan for every possible contingency. Being able to respond quickly and effectively to an emergency situation could mean the difference between life and death. Hometech Innovations, LLC's integrated security systems can also monitor life safety incidents like fire, smoke, carbon monoxide, or an extreme weather event, and warn patients and staff when there is an emergency.
Vandalism Prevention– Vandalism and property damage is expensive to remediate, and can jeopardize the functionality and security of your facility. Video surveillance systems work as a very effective deterrent to vandals. They also alert security staff to suspicious activity, to help catch vandals in the act.
Enhanced Patient Experience– The healthcare industry is based on trust. Patients need to feel cared for when they come to your facility. An integrated security system featuring video surveillance, 24/7 remote monitoring and access control helps put your entire staff at ease, so they can focus on providing the highest quality care to your patients.
Operational Improvements– Healthcare is operationally complex. With government compliance, administrative functions, provision of care, staffing and recruitment, and the management of facilities, equipment and supplies, process management is critical to your facility's ongoing success. By monitoring the day-to-day activities of your , healthcare operations, you can gain valuable data to guide your critical management decisions.
Video Surveillance– Hometech Innovations, LLC offers a wide array of video surveillance capabilities including HD-TVI and network IP technology; dome, bullet and turret camera form factors; pan-tilt-zoom (PTZ) cameras; covert cameras; video security recorders; and a full range of video security accessories. We're experts in designing customized video security camera systems, camera placement, installation, and maintenance. Our healthcare surveillance systems are fully integrated, so that you can view individual areas or monitor your entire facility 24/7 from one central hub.
Access Control– Protect your facility and ensure that no unauthorized persons can gain access to patient rooms, patient care areas, high value equipment, sensitive data, or controlled substances. We offer physical and electronic access control with IP based systems that utilize Power over Ethernet to deliver tremendous cost savings, along with scalability and flexibility.
Central Management Software– Hometech Innovations, LLC's user-friendly CMS is loaded with powerful features to enhance your video security management and viewing experience, including drag-and-drop camera selection, customizable displays, device grouping, alarms and notifications, remote system management, and much more.
Mobile App– All healthcare security systems installed by Hometech Innovations, LLC feature an incredibly robust mobile app that's iOS and Android compatible. View live and recorded video; view up to 16 cameras at once on your smartphone or tablet; take snapshots or record live video directly from your mobile device; store video from up to 16 devices at once; add, delete, or modify connected devices; digitally zoom in during live video or remote playback modes; and much more. The mobile app gives you complete freedom to monitor your , healthcare operation, from wherever you are – across town, or halfway around the world.
Convenient Storage– Our video security cameras and recorders feature H.265+ compression, the latest processor technology. Delivering up to an 80% reduction in bandwidth and storage requirements, H.265+ technology enables you to securely store months of recorded video footage.
Video Analytics– Our video security recorders and IP cameras feature a host of powerful video analytics technologies that enable you to save storage space, receive intelligent alerts, and protect your people and facilities more effectively. Available video analytics include tamper detection, defocus detection, intrusion detection, face detection, unattended baggage, line crossing, region entrance/exit, object removed, object counting, heat mapping and more.
Life Safety– Life safety systems are designed to detect physical threats like fire, smoke or carbon monoxide. They also monitor external threats like extreme weather conditions. Hometech Innovations, LLC can provide life safety systems with audible alarms, silent warnings, and mass notifications, all specifically designed for the unique emergency management challenges of the healthcare industry.
At Hometech Innovations, LLC, we take pride in offering personalized service for our , healthcare clients. We work closely with you to develop a customized security solution that meets your specific needs, and your budget. Our process is as follows:
Initial Consultation– The first step is to meet with your key team members and conduct a thorough walkthrough of your facilities, to gain a detailed understanding of your business operations and security concerns, and identify potential areas of vulnerability.
System Design– Once we understand your security needs, we'll create a customized, flexible video security plan that addresses all of your concerns. We'll also conduct a thorough training session with your team, covering everything they'll need to know to confidently operate your security system, from managing live and recorded camera views, to remote monitoring, to using video analytics and much more.
Professional Installation– We handle the entire installation process from start to finish. We will work with you to schedule your security system's installation to ensure minimal disruption to your patients and staff. Before your system goes live, we will thoroughly test and calibrate it to ensure optimal performance. We'll also conduct a final walkthrough and will make any necessary adjustments to the design based on your team's feedback.
Local Service– Once your healthcare security system is up and running, we are here to ensure that it continues to operate at peak performance. We are a local , company, and are proud members of the community. Our highly trained technicians are standing by, to provide you with superior service and support for years to come.